Mist Nozzle
Mist Nozzle
Energy-saving water mist humidification system
Humidifies the room without getting it wet.
The CO2 emission required for humidification is less than 1/20 of that of the steam type, and it is a two-fluid water spray humidification system.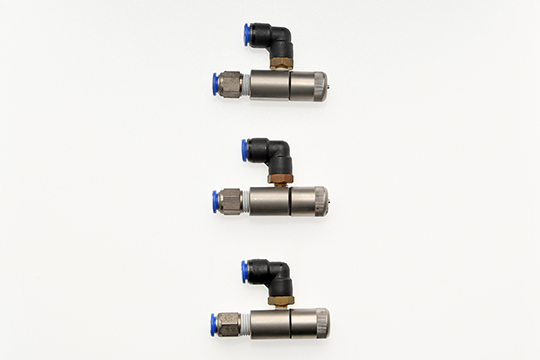 Clean rooms for semiconductors, FPDs, etc. require air conditioning and humidification throughout the year for temperature and humidity control, and are characterized by energy consumption per floor area that is about 10 times greater than that of general office buildings.
In winter, it is necessary to humidify the outside air entering the clean room to indoor conditions, and steam humidification is usually used when high-precision humidity control of ±5% is required.
We have developed a water spray humidification system using high-pressure air and pure water as a method of implementing such high-precision control in an energy-saving way.
This system consists of a two-fluid nozzle that sprays mist, a control valve that controls the amount of spray water, a humidity sensor, a pump, and a controller.
The average particle size of the mist sprayed from the two-fluid nozzle is 5 to 20 μm, and high-precision humidity control is possible by establishing a time-proportional control technology for the ON/OFF humidifying valve.
Excellent energy saving effect
By using the heat generated in the clean room to vaporize the mist directly, the need for steam humidification in the outdoor air conditioning unit is reduced. It also leads to a reduction in the energy consumption of the freezer, resulting in double energy savings.
low CO2 emissions

Comparing the CO2 emissions for humidifying 1 ton of water, the steam system emits 160 kg-CO2 per year, while this system emits less than 1/20.





excellent
controllability
For high-pressure single-fluid nozzles, where it is difficult to control the continuous spray volume, we have ensured excellent controllability by using our unique time proportional control technology.



No water droplet leakage
Proprietary technology prevents water droplets from leaking from the nozzle, which was seen when starting and stopping spraying.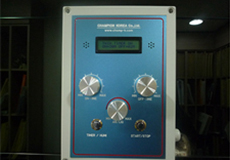 Humidity controller
It has a built-in hygrometer and can be controlled so that the humidity does not exceed the set humidity.
By controlling the air pressure, you can adjust the spray amount, spray timing, and spray time.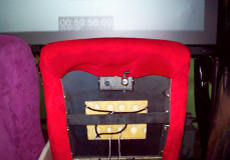 Performance
(movie theater)
In South Korea, it is installed on the seats of movie theaters and adopted as a 4D (3D + experience) effect.
Humidification
(printing factory)
Humidification is effective in preventing paper jams and color misregistration due to static electricity in printed matter.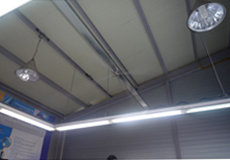 Spatial humidification
(automotive window film construction factory)
At worksites where dust and debris float in the air and often reduce work efficiency, humidifying the space can suppress the scattering of dust and debris.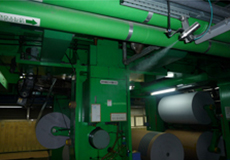 Humidification
(newspaper printing factory)
Problems such as paper jams due to static electricity generated by high-speed printing can be suppressed.